January 31, 2024
10:00 am - 3:00 pm
Regular price
$1,014.00 USD
Regular price
Sale price
$1,014.00 USD
Unit price
per
Sale
Sold out
Share
View full details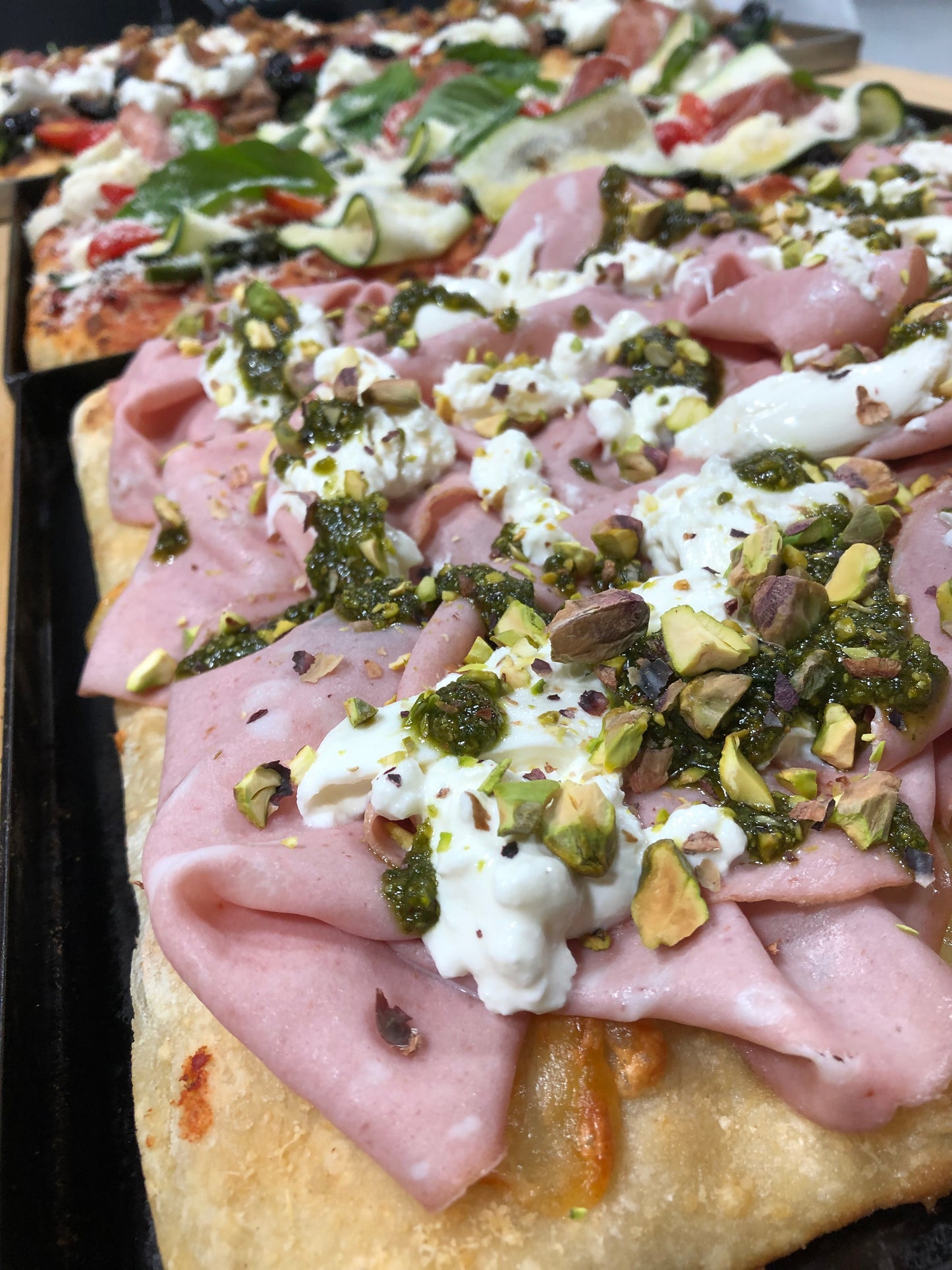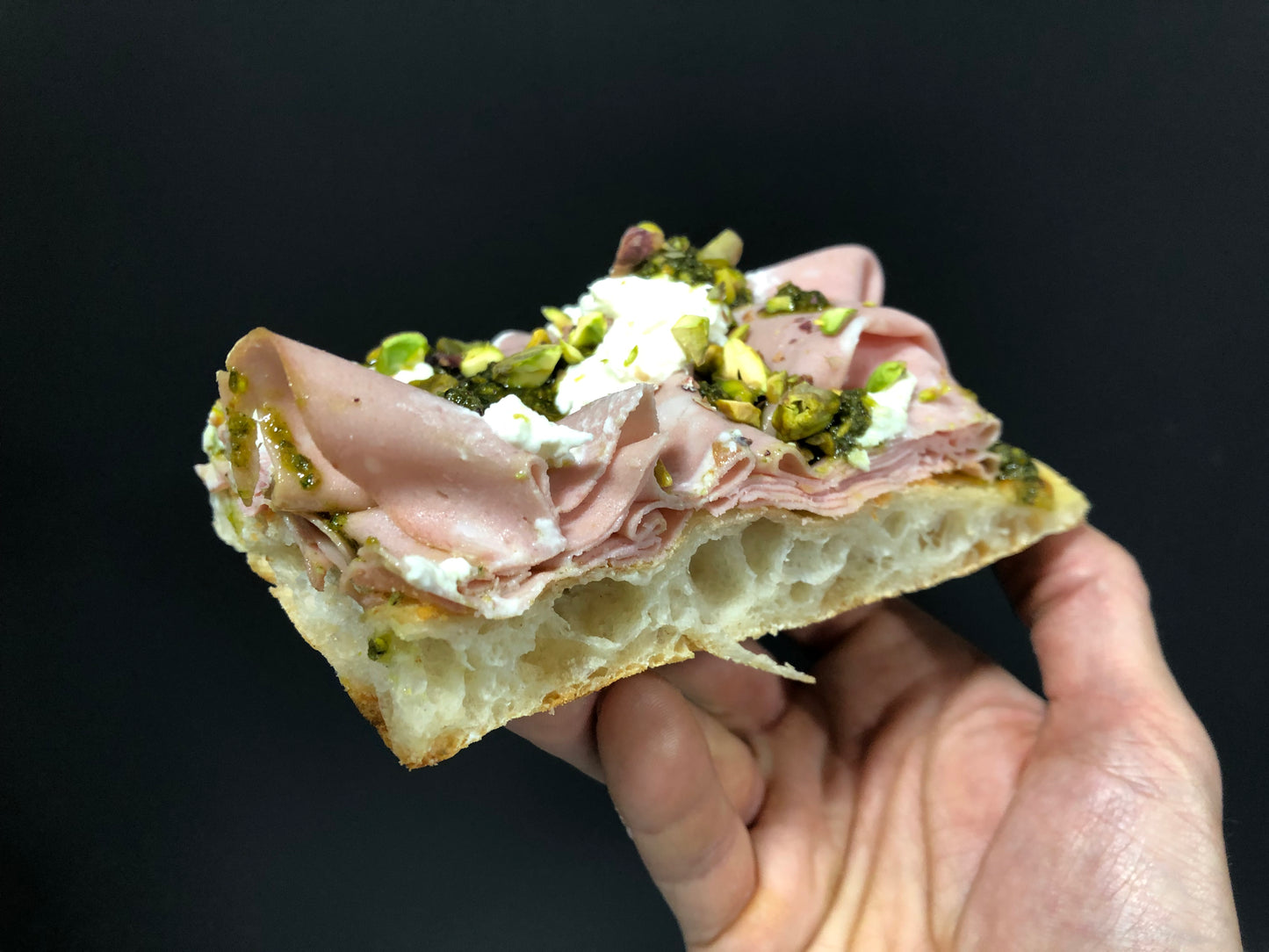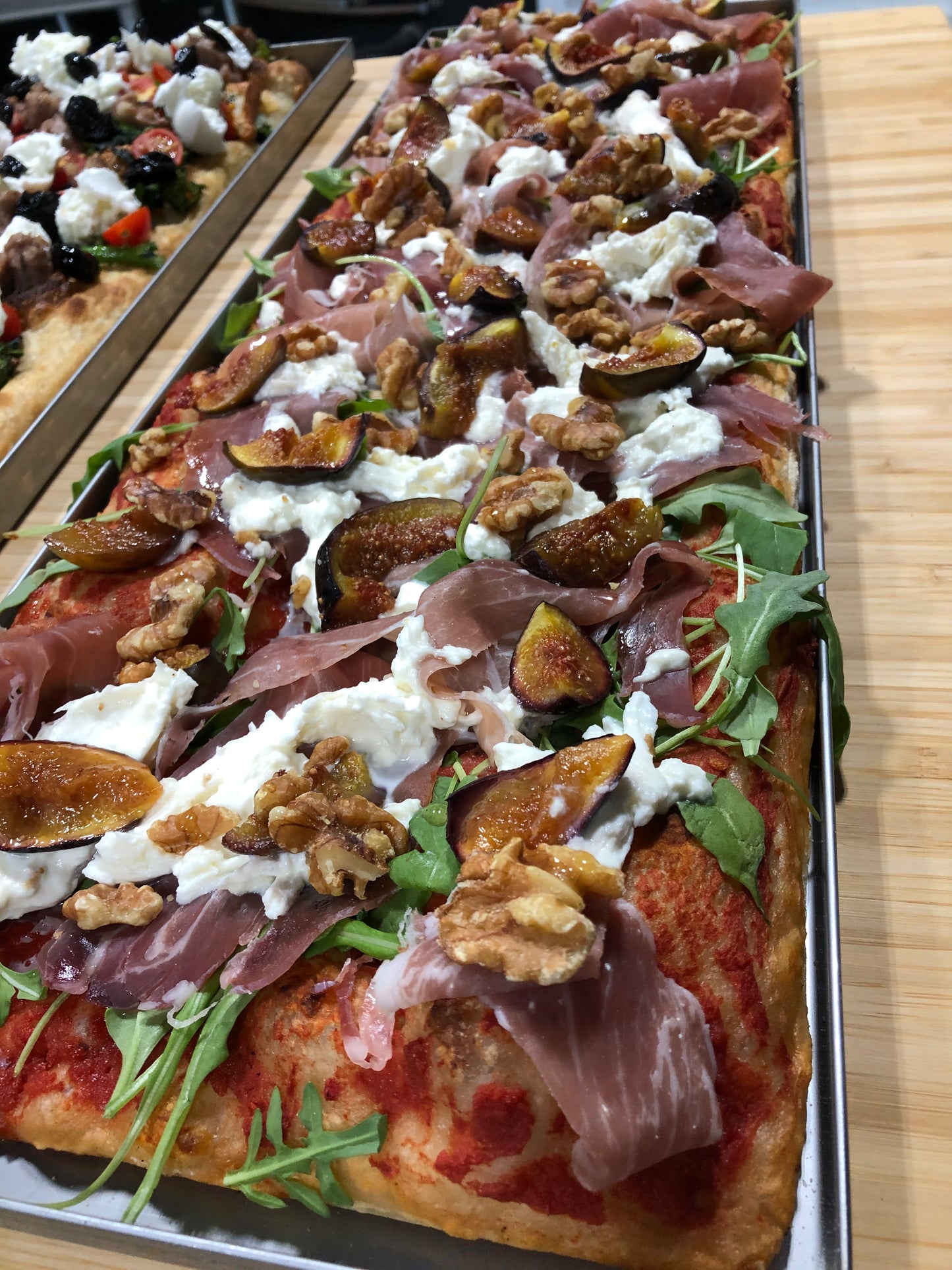 The Rome favourite pizza the "Teglia Romana"
Overview

Three Day Professional Course 10:00am - 2:00pm

The Pizza "al taglio" or "Teglia Romana", also known as "pizza in the pan" is the current trending pizza style! Get ahead of the industry and learn how to make this thin, crisp and airy pizza in our professional, hands-on small class setting with one of our al Taglio pizza-making masters.

Due to its high hydration content, al taglio pizza perfectly suited to take out pizza, in fact, many think it tastes better when it's reheated! While making the dough takes a bit more skill than traditional pizza, it is much easier to make and manage. A pizzeria specializing in al Taglio style pizza will have all their pizza made ahead of time, once they open, they simply cut the slices, reheat them and serve them to customers.
Highlights

Our al taglio Pizza Course is held in a small group setting, with no more than 10  people. This provides attendees with plenty of one on one time with our amazing instructor and all the confidence needed to start your pizza journey.

Like all our courses, it is open to all but tailored to individuals looking to get into the pizza business, during the courses we use all commercial equipment and discuss topics related to operating and organizing a pizza business.
Learn How to

Make high hydration dough (85-100% of water).
Portion, shape & fold dough for perfect proofing and maturation.
Stretch the dough onto the Roman pizza pan.
Organize your production by baking, pre-baking or par-baking.
Use & maintain the oven.
Top & present the pizza with new and trendy Italian pizza toppings.
Get Knowledge On

Choosing the flour
The importance of levitation, fermentation & how it affects consistency & flavor.
How temperature affects the dough.
How equipment choice & layout effects productivity.
Running food costs, marketing, business planning, etc.
Feature a compelling customer review about your product or brand.